It's time the battle begins! The fight to preserve the historic Playboy Mansion has officially begun, and its first contender is…
As reported by Curbed, Los Angeles City Councilman Paul Koretz is now fighting to preserve Playboy Mansion as a historic-cultural landmark.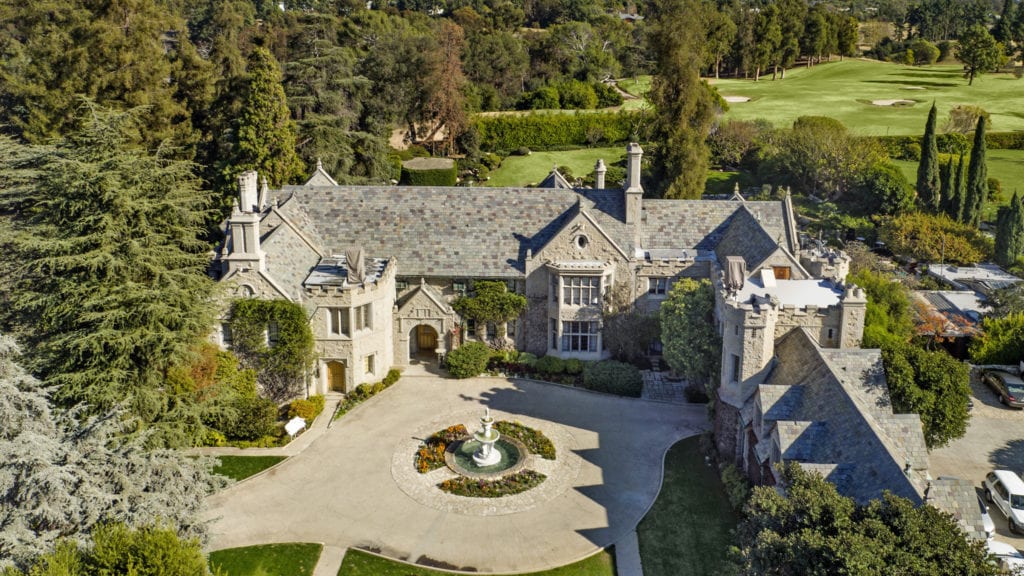 This decision has been determined by Gothic-Tudor architecture that mansion exemplifies. Paul Koretz almost forgot to mention that the property is world-famous for its raunchy past as the home of Playboy.
The reason for the move is clearly Hugh Hefner's recent death.  Now when Playboy icon is gone, the destiny of the Holmby Hills mansion is in the hands of billionaire Daren Metropoulos.
Metropoulos bought the 20,000 S.F. estate from Hugh Hefner in August 2016 for $100 million – the priciest sale in the history of Los Angeles at the time. Daren's ideas has always been to create a behemoth estate of the mansion and his own residence next door. Meropoulos did not seem to be bothered by all the concerns from fans (and now council members) who wanted to preserve the estate.
Now with the help of Los Angeles City Councilman, mansion can be awarded landmark status. That being said, the 1927-built property would be protected from exterior alterations. Should anyone attempt to demolish it – he would need to have City's approval.
Related Posts
Analysts expect the future average selling price for luxury real estate in…